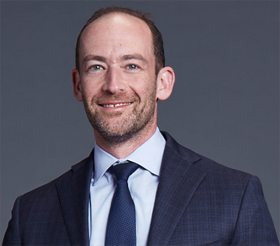 New research presented at the American Academy of Orthopaedic Surgeons (AAOS) 2019 Annual Meeting reports on the results of a major undertaking by the Department of Orthopedic Surgery at NYU Langone Health to curb opioid prescriptions and usage rates following common orthopedic procedures.
Sparing Opioids Following Hip Replacement and Other Surgical Procedures
More than 300,000 individuals undergo a total hip replacement each year in the United States, according to the AAOS, making it one of the most common adult reconstructive procedures performed by orthopedic surgeons. Accordingly, studies have shown that opioid use is common before the procedure, and use may continue afterwards as well.
Efforts spearheaded by Roy I. Davidovitch, MD, The Julia Koch Associate professor of orthopedic surgery, looked towards developing an opioid-sparing protocol for patients undergoing hip arthroplasty. The pathway includes acetaminophen and meloxicam on the day before surgery, and only minimal opiates are given intraoperatively. Following surgery, patients continue with non-opiate pain control and receive 12 tramadol as a drug of last resort.
"Education is key. We instruct patients to take the tramadol only on an as-needed basis after they have exhausted the other medications—and only if their pain is greater than the pain they had before surgery," says Dr. Davidovitch.
Dr. Davidovitch and colleagues trialed the new pain regimen in late 2017 with patients undergoing anterior approach, same-day hip replacement patients. Among this group, in-hospital opioid consumption was reduced by about 75 percent.
"The new standard of care for a hip replacement should be a multimodal pain management treatment. As more orthopedic departments and clinics adopt these principles, rates of opioid dependence among these patients should fall" he concluded.
Learn more here.