Dr. Stieber and his wife have worked with The Foundation of Orthopedics and Complex Spine (FOCOS) for many years. Based in Ghana, FOCOS (www.orthofocos.org) is a non-profit, charitable organization founded in 1998 with a mission to deliver modern orthopedic care to Sub-Saharan Africa.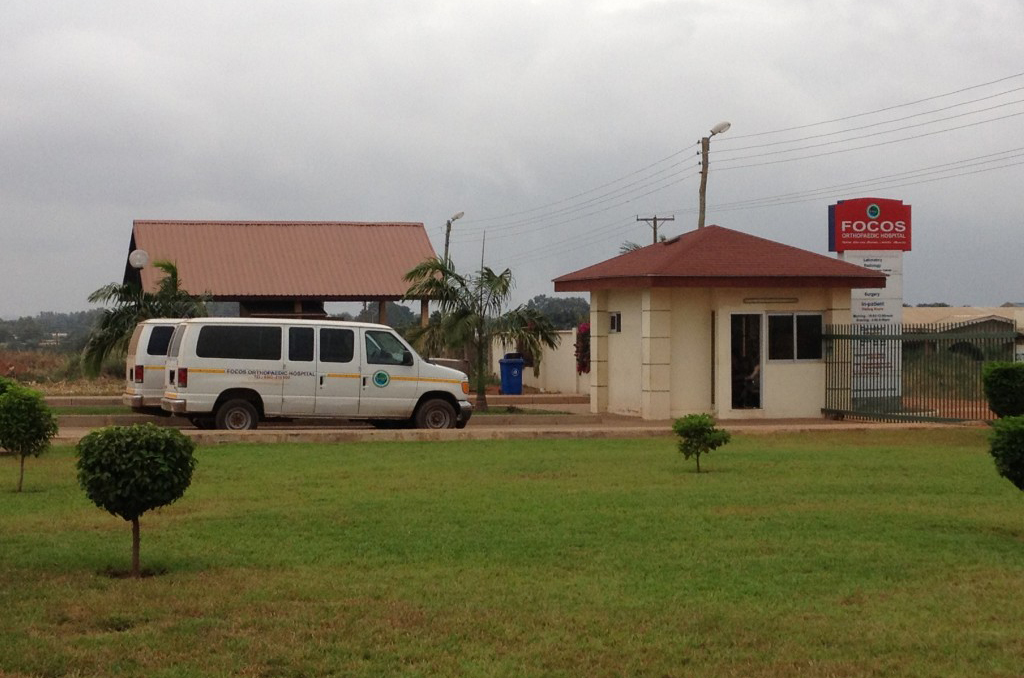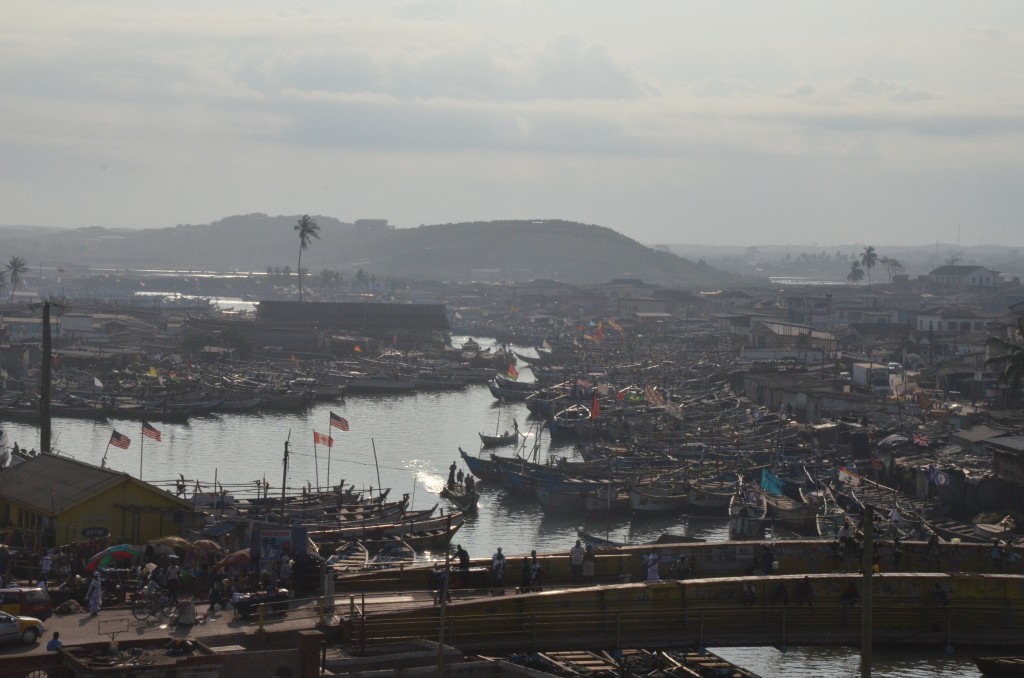 This summer, Dr. Stieber travelled as part of a mission trip to Accra, Ghana joining an international team of volunteer surgeons and medical professionals to treat patients with complex spinal pathologies and deformities. Patients from Ghana, Ethiopa and Sierra Leone underwent surgical treatment for painful, debilitating and often life-threatening spinal conditions.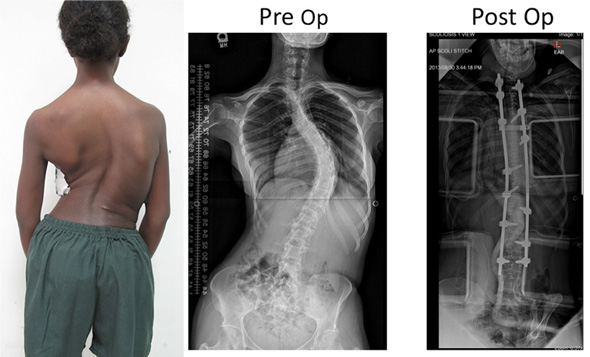 A 21 year old Ethiopian female with a 70° scoliosis curve. Pre and Post operative radiographs following scoliosis correction.
In the United States and the developed world, early screening, observation and treatment most commonly prevents spinal deformities such as scoliosis and kyphosis from progressing to severity. In many parts of Africa, however, there is a scarcity of both awareness and care for these conditions and, as a consequence, they are allowed to progress unchecked until they become extreme and dangerous. High magnitudes of spinal curvature can not only result in significant cosmetic deformity and impaired posture, but can also compromise lung, heart and spinal cord function.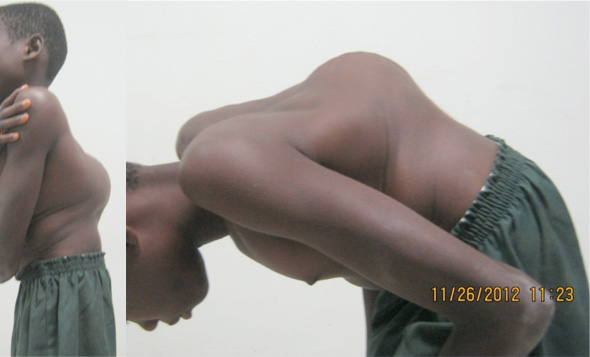 A 15 year old Ghanian female with a 113° kyphosis due to spinal tuberculosis.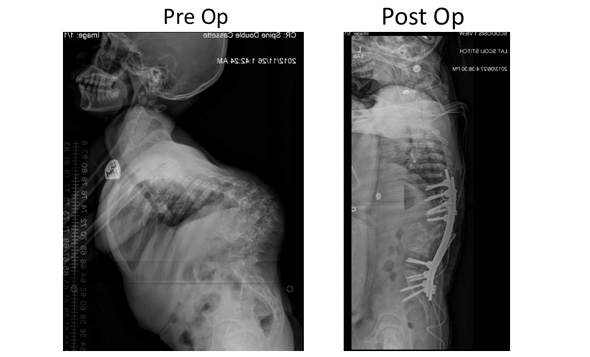 Pre and Post operative radiographs following kyphosis correction.
Spinal tuberculosis is among of the oldest diseases known to mankind and has been found in Egyptian mummies dating back to 3400 BC. While it is now rare in the developed world, it still exists in underserved countries such as Sierra Leone and India. Tuberculous Spondylitis (Pott's Disease) is caused by a tuberculosis bacillus infection in the spine. It is characterized by the softening and collapse of vertebrae, often resulting in severe, localized kyphosis. Due to spinal collapse and angulation, patients can have severe pain, difficulty standing erect, and spinal cord injury.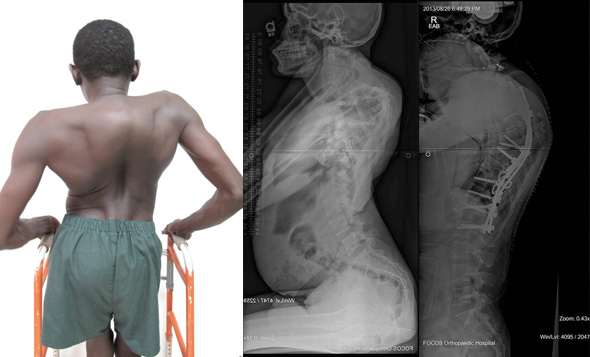 A 15 year old male from Sierra Leone with a 170º proximal thoracic kyphosis due to spinal tuberculosis. Pre and Post operative radiographs following kyphosis correction.
Corrective surgery for these conditions is extremely rewarding, alleviating the patient's pain and allowing them to return to a life of upright posture and mobility. As an Active Fellow of the Scoliosis Research Society (www.SRS.org), Dr. Stieber is committed to providing care to patients in underserved regions of the world with disorders that affect the shape, alignment, and function of the spine.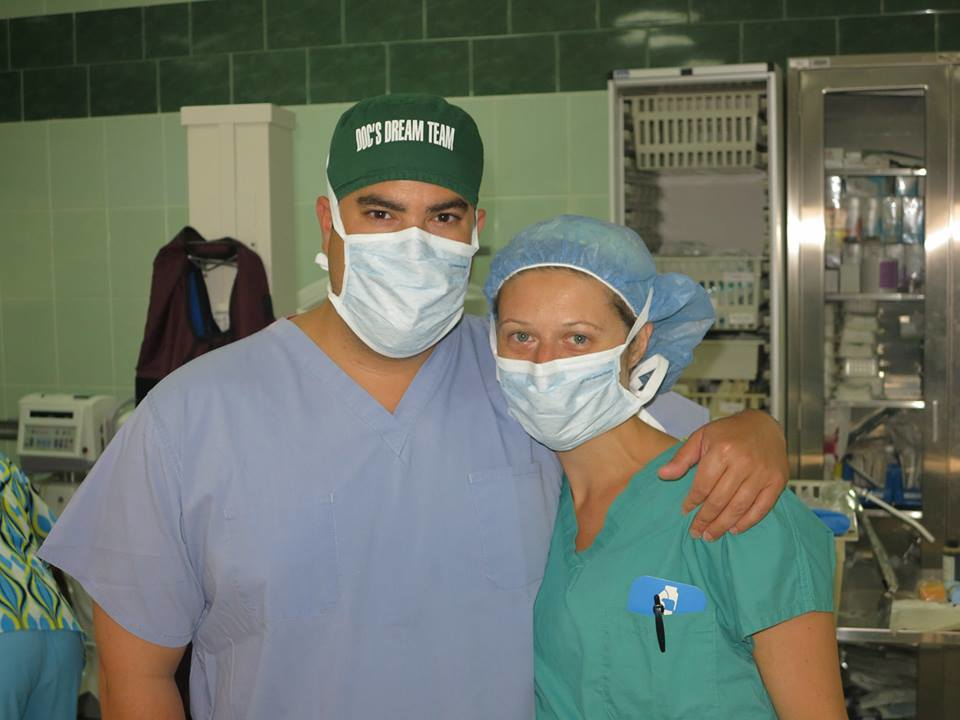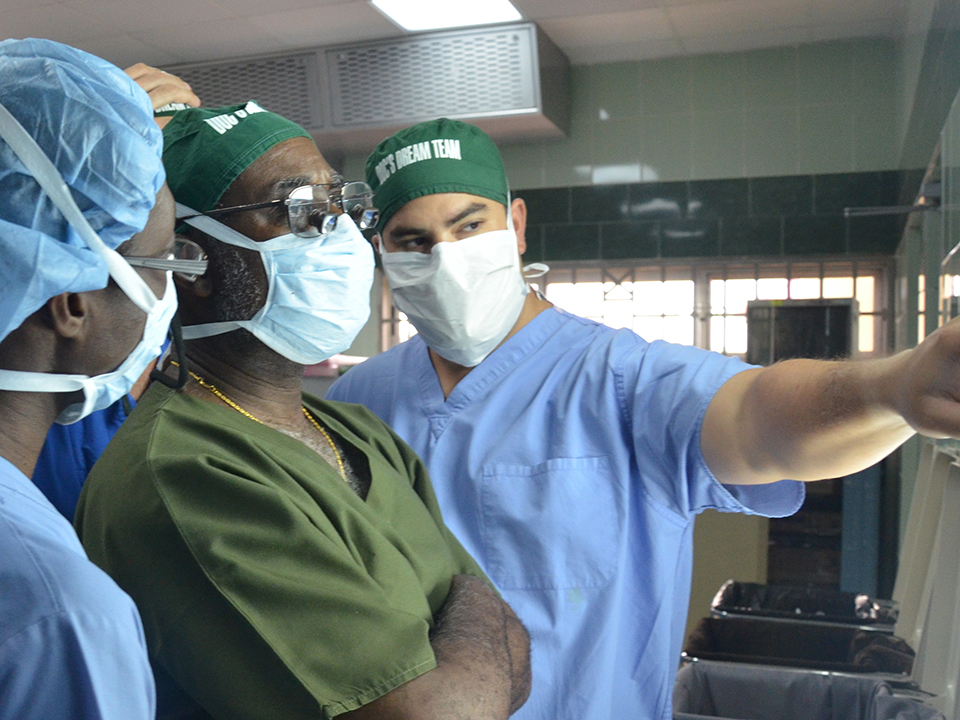 "The opportunity to work with this skilled and caring team of surgeons, nurses and other medical professionals to treat these children with extreme spinal pathology has been one of the most rewarding experiences of my life and one of the true highlights of my career." – Dr. Stieber