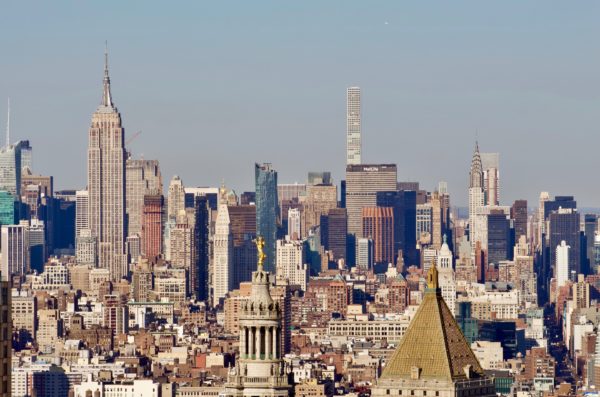 Hip injuries are troublesome for a multitude of reasons. The hip joint as a whole is prone to several types of injuries, from impact injuries from an accident to injuries that develop over time from decades of use. Additionally, injuring your hip makes you much more likely to suffer another hip injury in the future.
If an ailing hip is making your life miserable, it's time to see a professional. OrthoManhattan boasts the best hip replacement surgeons in NYC, and we're here to help! The most important thing to consider when deciding the see a specialist is how much it hurts and how much it is affecting your life. If you can no longer complete your normal daily tasks or follow your usual routine, it's time to see a specialist! 
Just because we have the best hip replacement surgeons in NYC in our practice doesn't mean that we only specialize in surgical procedures. We always explore all of our non-surgical options before deciding on surgery. If it becomes clear that a hip replacement procedure is necessary, you're in great hands.
OrthoManhattan is comprised of the absolute best orthopedists in their fields. Our practice is exclusively composed of experienced "Top Doctors" and that includes the very best hip replacement surgeons in NYC:
Resident New York Hip Specialists:
Dr. Davidovitch was trained in the field of Orthopaedic Trauma and Hip and Pelvis Reconstruction at Harvard Medical School. He completed the prestigious NYU Langone Hospital for Joint Diseases Orthopaedic Surgery residency program and was subsequently awarded the Frauenthal Award for Excellence in Clinical Research. 
Dr. Davidovitch was the first surgeon in New York City to perform the minimally invasive Anterior Approach Total Hip Replacement (also known as Direct Anterior Total Hip Replacement) and has since successfully performed over 5,000 of these procedures, many of them on an outpatient basis. Dr. Davidovitch has published and lectured extensively on the anterior approach total hip replacement at both local and national academic meetings.
Dr. Cohen received his bachelor's degree from Washington University in St. Louis. He completed his medical degree at New York Medical College. He completed both his internship in general surgery and his residency in orthopedic surgery at St. Luke's-Roosevelt Hospital Center here in New York City. In September of 2004, Dr. Cohen joined the faculty as an attending physician at St. Luke's-Roosevelt Hospital. He was then named the Director of Sports Medicine at Mount Sinai West.
Dr. Cohen was the assistant team physician for the New York Yankees, and has worked with the New York City Ballet, the U.S. Tennis Association and is the team physician for Horace Mann High School in Riverdale, New York. He has given many talks on injury prevention to endurance athletes across Manhattan, has lectured extensively on concussions in sports, and has been featured on several major news outlets.
OrthoManhattan offers both consultations and treatment for a variety of hip and hip-related injuries, conditions, and deformities. The conditions that our practice treats include, but are not limited to:
Adductor Groin Strains

Femoralacetabular Impingement

Hamstring Injuries

Hip Arthritis

Hip Bursitis

Hip Flexor Strains

Hip Fractures

Iliopsoas Bursitis

Iliotibial Band Friction Syndrome

Labral Tears

Piriformis Syndrome

Snapping Hip Syndrome

Sports Hernias
If you're been living with a hip condition or recently suffered a hip injury, make an appointment with the best hip surgeons in NYC! If you don't have time for a phone call at the moment, request an appointment by completing the form in the top right corner of your screen.